'Crossing the milestone' 75th Sound Investment premiere celebrations at The Songbook concert, Birmingham
In case you missed it, February held a special landmark for BCMG, as we premiered the 75th Sound Investment commission – Gerald Barry's aptly-named "Crossing the Bar".
While the actual world premiere was given by BCMG at Wigmore Hall a few days earlier, it seemed only right for the celebrations to take place at our home in Birmingham, where it all began.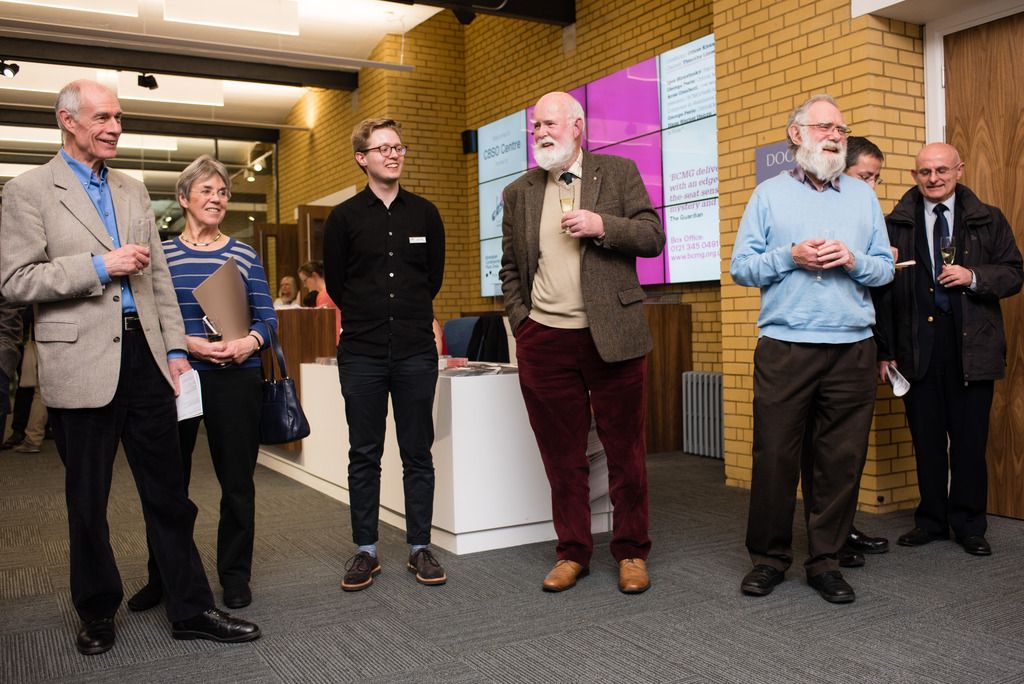 We held a champagne reception as part of 'The Songbook' concert on Friday 27th February and the drinks were accompanied with 'nibbles' available for all the supporters who had helped BCMG achieve such an important milestone. There was even a special cake baked by our very own Director of Finance, Margaret Anderson
Stephen Newbould, BCMG Artistic Director, gave a short speech with some interesting facts about the history of Sound Investment including some fascinating figures, such as that in its 24 years, the scheme has raised over £300,000 for new music!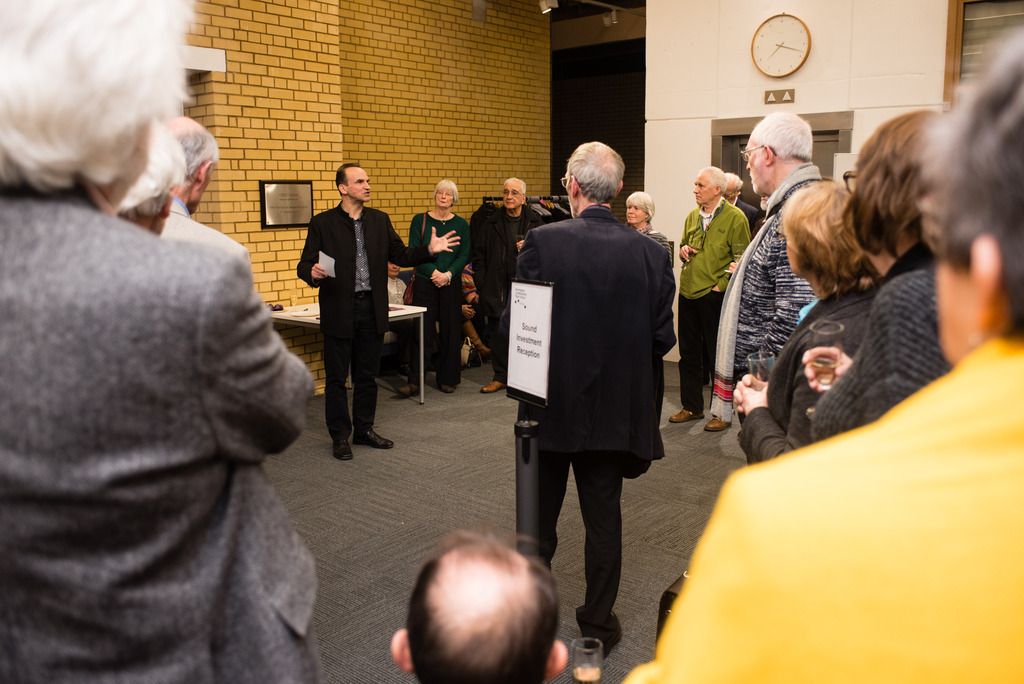 All the while, concert attendees had the opportunity to enter a raffle for some exclusive BCMG prizes. As a registered charity, all the profits go towards keeping BCMG championing new music and with over £200 raised from the raffle this really makes a difference to our work so a massive thank you to everyone who took part!
The prizes available included a framed photographic print of Thomas Adès' Concerto Conciso, a selection of archive BCMG posters, an illustration from Mina Braun who provides artwork for our learning print and a signed sketch from Gerald Barry's forthcoming opera based on Alice in Wonderland.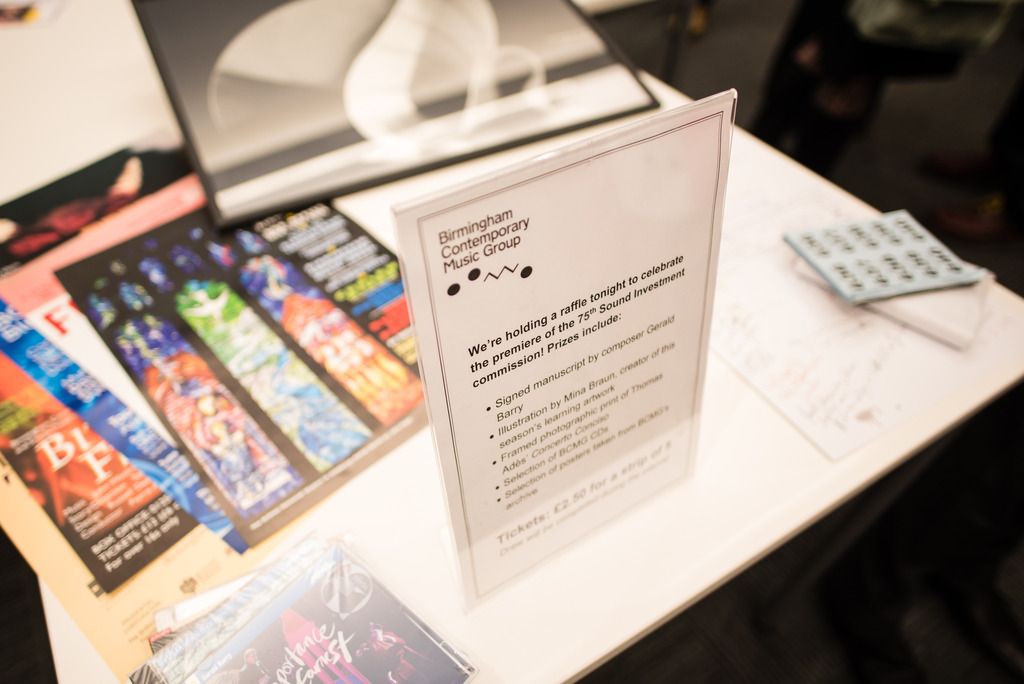 As they were nearly all one-of-a-kind prizes even a few of the BCMG team entered the raffle (unfortunately none of us won!) However, all of the raffle prizes were happily claimed by their winners.
The concert itself was well received with The Birmingham Post awarding it 5*s with a little nod to the celebrations in the opening line of their review – "There were champagne glasses out at CBSO Centre on Friday night: and rightly. This was the first Birmingham Outing for Gerald Barry's new setting of Tennyson's Crossing the Bar – the 75th commission, since 1991, in BCMG's Sound Investment Scheme."